Cinnamon La Fever,
Director of Operations
Kathryn LaBouff,
Director of Diction and Director of Community and Academic Relations
Dolora Zajick,
General Director, Director of the Emerging Artist and Young Professional Programs*
Luana DeVol,
Director of the American Wagner Project *
Dr. Monica Williams-McCullough
Director of the Discovery Program and Director Intermediate Program *
Vocal Instructors
Darrell Babidge *
Luana DeVol *
Badiene Magaziner
Monica McCullough*
Jacob Will
Dolora Zajick *
Vocal Coaches
Beatrice Benzi
John Parr *
Yelena Kurdina
Anthony Manoli
Kathryn LaBouff
Thomas Muraco *
Stefano Baldasseroni
Marianne Barrett
Cheryl Lin Fielding *
Emily Hamper
Thom Christoph
Ken Weiss
Acting Coaches:
Scott Parry *
Fabio Sparvoli *
Wagner Studies & Coach
John J. Parr,
Wagner vocal coach *
John Edward Niles,
Wagner studies lecturer & coach 
* denotes faculty present for the 2022 Institute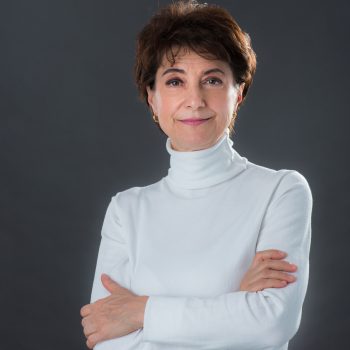 A graduate of the "Conservatorio Giuseppe Verdi" in Milan, Beatrice Benzi has been member of the Music Staff of TEATRO ALLA SCALA since 1991 as "maestro collaborator."  She is a member of the Faculty of the "Accademia del Teatro alla Scala" where she trains young singers and pianists.
As collaborative pianist and music assistant, she has worked in numerous other Italian and international institutions such as the Palau de les Arts in Valencia, the Charles Bronfman Auditorium in Tel Aviv, the NHK and Bunka Kaikan Theatres in Tokyo, the Opera Theatre in Astana and the Bolshoi Theatre in Moskow.
Mrs. Benzi has had the honor of being the music assistant for Maestro Zubin Mehta for many years in some of his international engagements, such as the "Festival del Mediterranii" in Valencia, the Symphonic Season in Tel Aviv, in many of his productions at Teatro alla Scala and for the TV broadcast of Verdi's Rigoletto with Placido Domingo.
With the actual Principal Conductor of La Scala, Riccardo Chailly, she has worked on several Decca recordings such as Rossini's "Il Turco in Italia" with Mariella Devia, Rossini's Cantatas in two volumes with Cecilia Bartoli, a "Pavarotti's Greatest Hits" with Luciano Pavarotti, and to many productions like the 2017 Opening of the Opera Season of La Scala with Andrea Chénier, featuring Anna Netrebko.
During her career at La Scala, she has been collaborative pianist of renowned conductors (Riccardo Muti, Daniele Gatti, Fabio Luisi, Zubin Mehta, Riccardo Chailly, Myung Whun Chung, Daniel Oren, Valeri Gerghiev etc) and of the most famous singers and has performed as harpsichordist in productions of "Così fan Tutte" and "Il Viaggio a Rheims".
As a recitalist, she has played for singers like Marcello Giordani, John Osborn and Lynette Tapia, Gregory Kunde, Chris Merritt, Luca Salsi and many others, in major concert halls like Teatro Regio in Parma, Teatro San Carlo in Naples, Teatro dell'Opera in Florence, Opéra des Nations in Geneva, Oper Frankfurt, Teatro alla Scala, Auditorium Pedrotti in Pesaro during the Rossini Opera Festival, Sala Verdi of the Conservatory in Milan.
She is currently invited to teach Italian Repertoire  at the Premiereopera Foundation in New York, at the Belcanto in Tuscany Summer Program and at the University of Nevada for The Dolora Zajick "Institute for Young Dramatic Voices".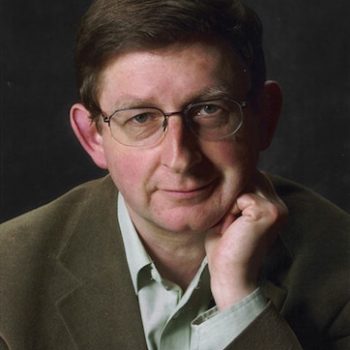 John Parr is currently Head Coach at the Deutsche Oper, Berlin, Germany, where in addition to his work preparing singers and assisting conductors in preparing the productions he is also Musical Director of a series of song and poetry recitals, 'Lieder und Dichter'  (Songs and Poets).   From 2000-2011 he was San Francisco Opera's Head of Music Staff. He was a Master Coach for the  Merola Opera Program and works frequently with San Francisco Opera Adler Fellows as a guest teacher. Since the summer of 2018 he has been  Master Coach at the American Wagner Project in Reno, Nevada,  led by Luana DeVol, a division of the Institute for Young Dramatic Voices (IYDV).
A native of Birmingham, UK, Parr studied piano at the Royal Northern College of Music with Sulamita Aronovsky and musicology at Manchester University. He worked for the Royal Opera House, Covent Garden from 1985–88, touring with the company to Japan and Korea in 1986. He was engaged at Scottish Opera from 1988-90. In 1991 he joined the Lower Saxony State Opera in Hannover, Germany, where he was Head of Music Staff and Musical Assistant to Music directors George Alexander Albrecht, Christof Perick and Andreas Delfs, specializing in the Wagner and Strauss operas. During this time he developed an extensive series of Lieder Recitals and Chamber Music programs for the Opera, and also broadcast on SFB Radio Berlin and on NDR Television. With San Francisco Opera, Parr has developed and performed in numerous recital programs. He promoted his own series of recitals entitled 'Basically British' at Old First Concerts, and appeared many times with San Francisco performances and other promoters in the Bay  Area as a song accompanist and chamber musician. He has performed over 10 years for the Lieder Alive! recital series in San Francisco.
From 2002-2005 he worked as a coach at the Wagner Festival in Bayreuth, and has also given recitals in the Wagner Museum. From 2011 to 2014 he was Casting Director and Musical Assistant to the Music Director at the Badisches Staatstheater, Karlsruhe, Germany, where he also promoted and performed song and chamber music programs.
Recently at the Deutsche Oper he has been heavily involved in the preparation for  the new production of Wagner's 'Ring Cycle', conducted by Sir Donald Runnicles and directed by Stephan Herheim.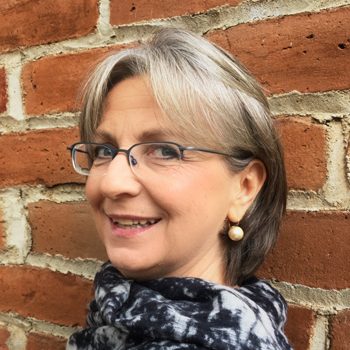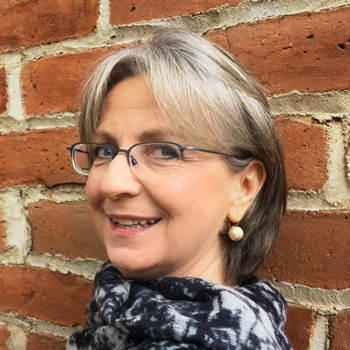 Pianist, recitalist, coach, prompter and assistant conductor, Yelena Kurdina has been a specialist in Russian repertoire at The Metropolitan Opera for over 20 years. She became Placido Domingo's private coach and has partnered with many of the most outstanding singers of our time. Ms. Kurdina has brought her distinguished musicianship to such renowned festivals and opera houses as the Opera National de Paris, Houston Grand Opera, Saito Kinen Festival in Japan, Teatro de la Maestranza in Sevilla, Spain and Washington National Opera. She has been the assistant to conductors Seiji Ozawa, Vladimir Jurowski, Antonio Pappano, James Conlon, Valery Gergiev, Jiří Bělohlávek, Fabio Luisi among others – with whom she has worked on both Russian and Italian operas. Hailing from St. Petersburg, Russia, Ms. Kurdina is a protégé of John Wustman – the "Dean of American accompanists" – with whom she studied at the University of Illinois. Devoted to working with young artists, she has been on the faculty of the International Vocal Arts Institute in Tel Aviv, and is a regular guest of the Domingo – Cafritz Young Artist Program at the Washington Opera and Domingo – Thornton Young Artist Program at the Los Angeles Opera, SIVAM in Mexico City, and maintains a vibrant private studio in New York City.

Pianist and Coach Anthony V. Manoli has worked with some of the leading opera companies throughout the world including the Théatre Des Champs-Elysées, Gran Teatre del Liceu, Opera Lausanne, L'Opera Du Rhin, the Spoleto Festival in both Italy and the United States, The Los Angeles Opera, The Washington Opera, Opera Company of Boston, Opera New England, Lake George Opera Festival and L'Opera Français de New York. Mr. Manoli was a Fellowship coach at the Tanglewood Festival and has worked with conductors such as Leonard Slatkin, Seiji Ozawa, Claudio Abbado, Robert Shaw, Sir Andrew Davis, Richard Bonygne and Sir Colin Davis. Dame Kiri Te Kanawa, Mirella Freni, Jose Carreras, Rockwell Blake and Edita Gruberova are just some of the singers with whom he has worked. Mr. Manoli is currently a coach for the Young Artists Programs at the Washington Opera and the Los Angeles Opera. He is also a faculty member of the Mannes College of Music in New York City where he lives and maintains an active coaching studio. He appears frequently in recitals with prominent singers worldwide and has been seen on the A&E channel in performance with Mezzo-Soprano Dolora Zajick along with performances on television throughout Asia with Soprano Young Ok Shin.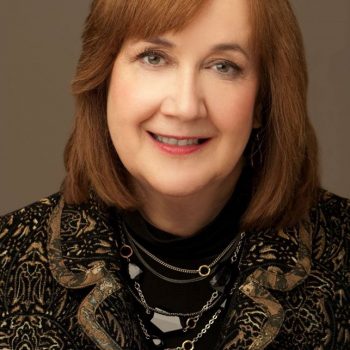 Kathryn LaBouff
English Diction
Kathryn LaBouff has coached and prepared more than 300 opera productions in English. She has prepared the US premieres of Tobias Picker's An American Tragedy and John Harbison's The Great Gatsby for the Metropolitan Opera; Nicholas Maw's Sophie's Choice and Scott Wheeler's Democracy for Washington National Opera; Mark Adamo's Little Women, Carlisle Floyd's Cold Sassy Tree, and Andre Previn's Brief Encounter for Houston Grand Opera; Mark Adamo's Lysistrata for Houston Grand Opera and New York City Opera; Central Park and Blue for The Glimmerglass Festival; Jonathan Dove's Flight for Opera Theatre of Saint Louis; Lowell Liebermann's Miss Lonely Hearts for the Juilliard Centennial Celebration; and Thomas Pasatieri's The Hotel Casa Blanca at the Merola Program of San Francisco Opera. Recent productions include Candide, Sweeney Todd, The Crucible, Porgy and Bess, Oklahoma, The Cunning Little Vixen, Showboat, The Ghosts of Versailles, Silent Night and Blue for the Glimmerglass Festival; and Die Fledermaus, Candide, Doctor Atomic, and Ariadne auf Naxos for Santa Fe Opera.
She is on faculty at The Juilliard School, Manhattan School of Music, and Dolora Zajick's Institute for Young Dramatic Voices; and is on the music staff at the Metropolitan Opera.
Her book, Singing and Communicating in English: A Singer's Guide to English Diction, was published by Oxford University Press in 2007 is used by conservatories and music schools internationally. She was the English Diction contributor to Diction Coach – G. Schirmer Opera Anthology published by Hal Leonard, 2008.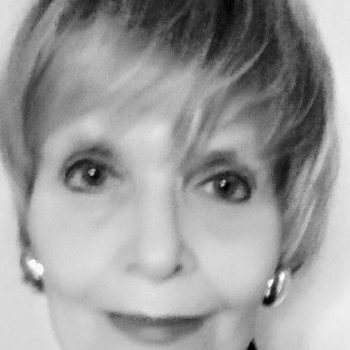 Marianne Barrett was born and educated in Germany. She studied voice and literature in Munich.   In New York, she started her career teaching and coaching at Manhattan School of Music, Mannes College of Music and the Juilliard School. She is proud to be still on the faculty of Juilliard despite her commitment to the Metropolitan Opera, where she began as Diction Coach in 2008. Since 2013 she has coached almost every German opera at the Met, from Rosenkavalier, 2013, through Wagner's Ring, 2019, to Wozzeck ,2020. She coaches at the Santa Fe Opera in the summer, and occasionally accepts invitations to other US opera houses. At Ravinia and other renowned summer programs, she helps gifted young singers from all over the world to connect German poetry with music. Her guiding principle  is the same when working  with established singers on the Met stage and aspiring young singers of the Lindemann Program: "Diction is not just a matter of pronunciation but of understanding the melody of the language."  Brian Zeger, artistic director of Vocal Arts at Juilliard, writes of their work on a 2019  Alice Tulley Hall student recital of Winterreise, Marianne Barrett's "passion for music and poetry sets a standard for us all." This passion has informed her career at the Met. In a New York Times review of Der Rosenkavalier, 2013,  da Fonseca-Wollheim writes, "Nuances of speech are crucial to the wit and the pathos of the opera. That every word came through clearly is surely due in part to the production's German coach, Marianne Barrett."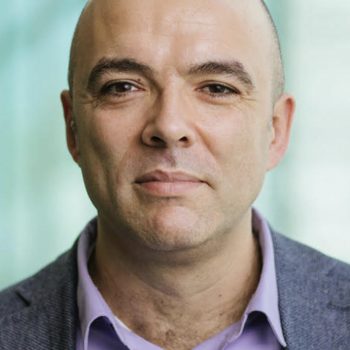 Stefano Baldasseroni
Italian Diction
Born in Rome, Stefano Baldasseroni began studying drums at age 4, and by his late 20s had recorded and toured the world as a drummer with many renowned pop music artists. He moved to New York in 2010 and worked as a session drummer while also serving as an Italian diction coach for Opera Repertory Ensemble's productions at the Manhattan School of Music. In 2012 he was the Italian coach for productions of Suor Angelica and Orlando at the summer program Opera Siena.
Dolora Zajick invited him in 2016 to join the faculty of her Institute for Young Dramatic Voices, where he uses his skills as a drummer to work with the singers on rhythm as well as Italian. Mr. Baldasseroni has been the diction coach at the Santa Fe Opera, Houston Grand Opera, Yale University, Rice University and Bard College. He also teaches at the Georg Solti Accademia, which has programs in China and Italy.
In 2017, Baldasseroni joined the faculty of Juilliard and the Curtis Institute where, in addition to teaching Italian diction classes and coaching singers, he oversees the Italian for their opera productions.
In 2021 he joined the Metropolitan Opera music staff, where he serves as a diction coach for their Italian opera productions.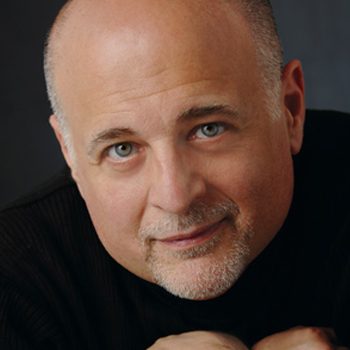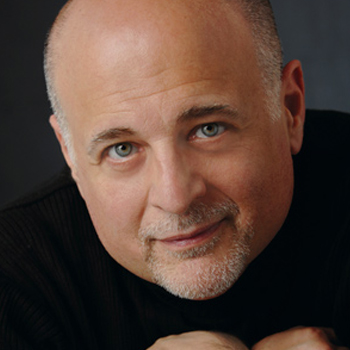 Thomas Muraco has earned accolades through a combination of technical virtuosity, tonal beauty, and a unique understanding of the underlying poetry of music. His performances in major concert halls throughout the United States, Canada, Central America, Europe, and Asia reflect his command of a repertoire remarkable for its complete range of musical styles, periods and forms. Throughout his distinguished career he has collaborated with such singers as Ben Heppner, Denyce Graves, Chris Merritt, Benita Valente, Dolora Zajick, Hermann Prey, Sumi Jo, Faith Esham, Martina Arroyo, Roberta Peters, Arleen Augér and Maureen Forrester. He has performed at The White House, the Library of Congress, the Aspen, Banff, Bermuda, Casals, Cincinnati May and Ravinia Festivals and in recital series in all of New York's major concert halls, as well as universities and cultural centers throughtout the US, Europe and Asia. He had the honor of assisting in the preparation of performances and a recording of La Bohème under the direction of Leonard Bernstein. In addition, he has assisted in preparing both operatic and symphonic repertoire for conductors John Nelson, including the Verdi Requiem at Carnegie Hall, La Traviata and Schumann Scenes from Faust with the New Japan Philharmonic and Die Entführung aud dem Serail with the L'Ensemble Orchestral de Paris. He has also assisted James Conlon with the Cincinnati Symphony, adding yet another aspect to a career which has already established him in the front ranks of American musicians. During the 2007-2008 season, Mr. Muraco was the Studienleiter-Kapellmeister at the Theater Bremen where he conducted many performances during the season, including Verdi's Nabucco and Carl Goldmark's Merlin. He has conducted Lakmé in Tel Aviv for the International Vocal Arts Institute, La Cenerentola for his debut with Opera San José, Die Zauberflöte and Idomeneo for Opera McGill in Montreal Canada and La Bohème, La Traviata, Madama Butterfly, don Giovanni Dialogues des Carmélites, Rigoletto, Il Tabaro and Gianni Schicchi all for the Manhattan School of Music. In addition to his busy performing schedule, Mr. Muraco has taught at the Cleveland Institute of Music, the State University of New York at Stony Brook, and is presently on the faculty of the Manhattan School of Music, where he trains pianists in the art of accompanying and coaching, as well as singers in all aspects of the art. He has taught master classes for pianists and singers at the Aspen and Banff Music Festivals and the St. Louis Conservatory. In such master classes he emphasizes the unique relationship of poetry and music in all aspects of the vocal repertoire, bringing to bear his extensive knowledge of languages French, Italian, German and Portuguese among others. Mr. Muraco has recorded on the Serenus, CRI and Musical Heritage labels, his most recent releases a program of music for viola and piano by Britten, Shostakovitch,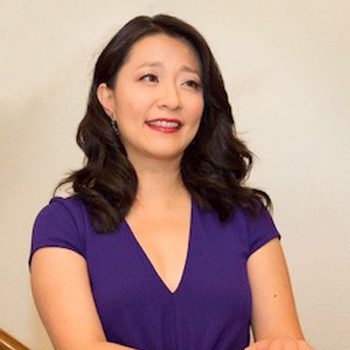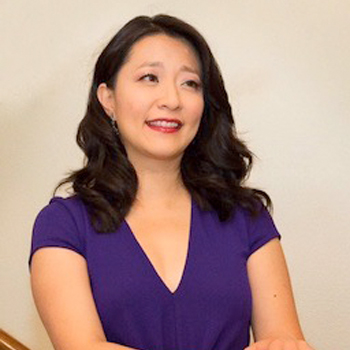 "Warm, grand, and rich", Cheryl Lin Fielding's pianism has been praised by the New York Sun, and throughout the world. Her performances have taken her to major venues including Alice Tully Hall at Lincoln Center, Carnegie Weill Recital Hall, Merkin Recital Hall, Tanglewood Music Center, Music Academy of the West, Aspen Music Festival, Jacob's Pillow Dance Festival, Juilliard Theater, the Mark Morris Dance Group, and the Getty Museum. Fielding has been honored with the Grace B. Jackson Prize in Excellence by the Tanglewood Music Festival, recognized by the National Foundation for Advancement in the Arts, and three times received the distinguished Gwendolyn Koldofsky Award in Keyboard Collaborative Arts. Her musical studies began at the age of three in Taiwan, first on the piano and later the violin. She continued through dual master's degrees at the Juilliard School (Piano Performance and Collaborative Piano) and the Doctor of Musical Arts in Keyboard Collaborative Arts at the University of Southern California, with extended emphasis in Vocal performance. Fielding has served as music director and vocal coach for Opera Chapman at the Hall-Musco Conservatory of Music, Operafestival di Roma, an adjunct professor at California State University at Northridge, Azusa Pacific University, and Chapman University. She was an adjudicator for NATS and Spotlight Awards, and served as a pianist for the Aspen Music Festival, Music Academy of the West, the Juilliard School, Los Angeles Opera, Operalia, and OperaWorks. Dr. Fielding also served as vocal coach and pianist for USC Thornton Opera, Operafestival di Roma, Opera Pacific, and as the Principal Coach at Opera San Jose and Opera Santa Barbara. She is currently on the music staff as a coach and pianist for Dolora Zajick's Institute for Young Dramatic Voices, and as a Lecturer and opera coach for UCLA Opera at the Herb Alpert School of Music.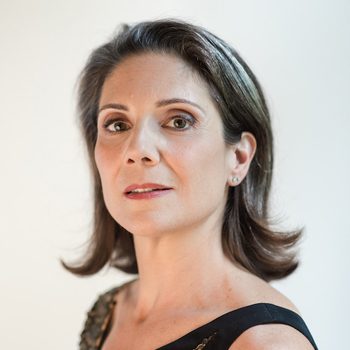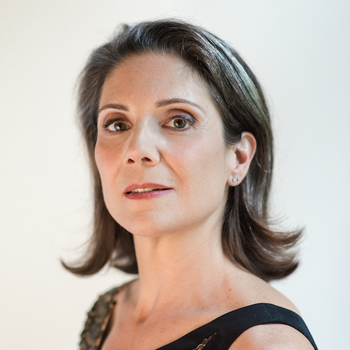 Emily Hamper has earned an excellent reputation for her exceptional skills as a vocal coach and accompanist. Singers from her coaching studio perform with major opera companies and symphony orchestras around the world. With an international career spanning twenty years, she has worked as a rehearsal pianist, coach, and assistant conductor for opera companies across Canada and in Europe. Highly sought-after as a collaborator for recitals, she has recently performed in Paris, Toronto, and Montreal. In 2011 she was awarded the Best Collaborative Pianist Prize at the Eckhardt-Gramatté National Music Competition. Her performances have been broadcast on CBC Radio, Radio-Canada, Classical 96.3 FM and Vermont Public Radio. She maintains a passion for teaching and mentoring, having served on the faculty of Wilfrid Laurier University, the Vancouver International Song Institute, the University of Toronto, l'Université de Montréal, and the Banff Centre. In 2014, she was invited by Dolora Zajick to join the faculty of the Institute for Young Dramatic Voices in the USA. Emily is a founding faculty member of the Stratford Vocal Academy, which opens its third season in August 2017 in Stratford, Ontario.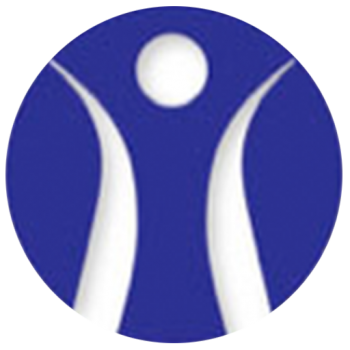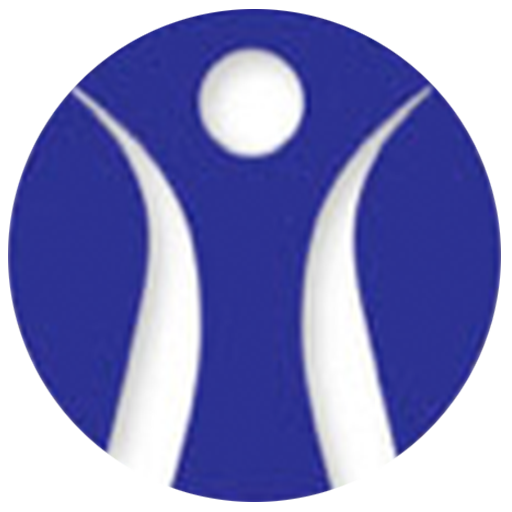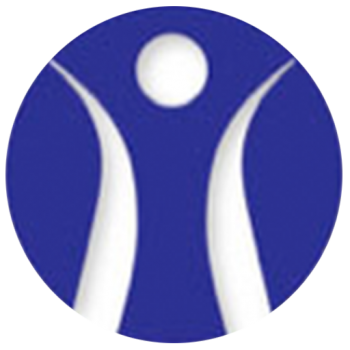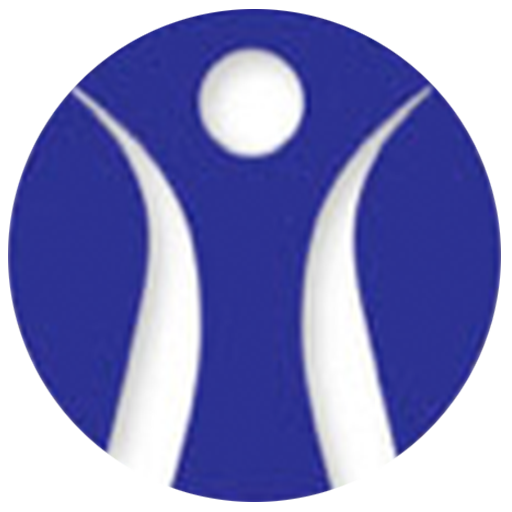 Acting Coaches & Stage Directors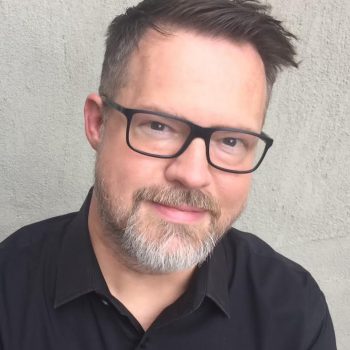 A. Scott Parry
Acting Coach/Stage Director
A. Scott Parry's direction has been hailed by Opera News as "marvelous," "lively," "imaginative," and "spot-on," with over 125 productions spanning an enormous range of repertoire, from Così fan tutte to West Side Story and La Gioconda to La Cage aux Folles. He conceived of, designed, and directed the world premières of I lavori d'amore persi, a pastiche of music theatre fragments by Claudio Monteverdi for the Bloomington Early Music Festival, as well as the modern absurdist opera The Pig, the Farmer, and the Artist by David Chesky at La Mama (Off-Broadway). Mr. Parry spent close to a decade on the directing staff of New York City Opera at Lincoln Center, has served on the Opera Faculty of Indiana University in Bloomington, and has been a Visiting Professor at the New England Conservatory, Peabody Conservatory, and Amherst College. He also spent ten years as the Producing Artistic Director of Opera & Lyric Theatre at The Ohio State University and currently serves on the faculties of Manhattan School of Music as Director of Senior Opera Theatre and leads the Opera Workshop at NYU's Steinhardt School. As a composer, he premiered his quartet theatre song cycle "On the Impracticality… of Love" at NYC's Singer's Forum and recently completed his libretto adaptation of La mère coupable (The Guilty Mother), the third "Figaro play" of Beaumarchais, which is currently being set to music. Mr. Parry is represented by Robert Gilder & Co. www.ascottparry.com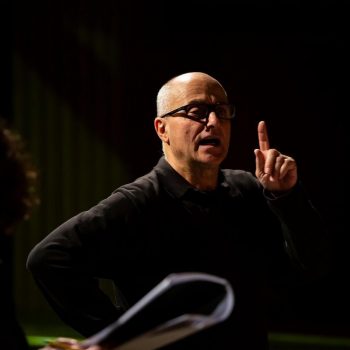 Fabio Sparvoli began his career as a Director in an experimental theatre in Rome, working with Mario Scaccia and Gianfranco Varetto.  In 1980, he began a long association with Giorgio Strehler at the Piccolo Teatro in Milan, becoming Assistant Director in 1982, a position he held until 1989. As Assistant Director, he mounted many shows, among them –  Arlecchino, Servant of Two Masters,  The Good Woman of Setzuan, The Tempest, and The Illusionist. In 1984 he began a collaboration with Roberto De Simone directing all his opera productions until 1995, including All'idea di quel metallo for the Rossini Opera Festival (1996) in Pesaro, La Cenerentola in Genova and a reprisal of Nabucco at the Teatro San Carlo in Naples.
 From 1999, directing took him to the Opera Festival in Wexford, the Teatro de la Maestranzi in Seville, the Opera di Roma, the Teatro Regio in Turin, the Teatro Mikhailovsky in Saint Petersburg, the Maggio Musicale in Florence, the Lille Opera and at the Teatro Municipal in Santiago, Chile. In 2009 he directed Suor Angelica and Gianni Schicchi at the Spalato Opera, followed by Madama Butterfly at the San Carlo in Naples and Il Barbiere di Siviglia at the Teatro Solis in Montevideo. Other highlights include L'elisir d'amore in Nice, Il barbiere di Siviglia at the International Opera Festival Alejandro Granada in Perù, and Don Pasquale at the Teatro Municipal in Santiago.
In 2013 he directed Napoli Milionaria by Nino Rota/Eduardo De Filippo, at the Teatro del Giglio in  Lucca, at the Teatro Goldoni in Livorno, and the Teatro Verdi in Pisa and won the Abbiati  Prize  for his project  L.T.L opera studio. Elisir d'amore followed in Turin, as did the reprisal of Barbiere di Siviglia at the Teatro Municipal in Santiago, and Les Pecheurs de Perles in Parma and Modena. In  2015 he returned to Santiago for Cavalleria Rusticana e Pagliacci. Among his most recent projects are The Merry Widow at the Teatro del Giglio in  Lucca and the Teatro Verdi in Pisa and Les Pêcheurs de perles at the Florence Opera, and La Traviata at the National Centre for the performing Arts di Beijing (April 2016). In 2017, Fabio inaugurated the new theatre in Xi'An with the new production of Turandot.
"Then for Pavarotti Theatre in Modena he presented a new production of Rigoletto, in Turin another new production of Elisir d'Amore for Teatro Regio.  Recently he rearranged the work Napoli Milionaria by Nino Rota with booklet by Eduardo De Filippo for Teatro del Giglio in Lucca (Italy).  For teaching sector he will soon hold directing and interpreting courses in conservatories of Pesaro and Lecce (Italy)."

Sarah Agler
Vocal Instructor
Sarah Agler received her BA in violin performance from the University of Nevada at Reno and completed her MM in vocal performance at Indiana University. She has performed leading roles in opera, light opera and oratorios as well as on the concert stage as soloist with major orchestras. She sang Electra in the world premiere of The Cry of Clytaemnestra at Indiana University. Other roles she has performed include the Countess in The Marriage of Figaro, Donna Anna in Don Giovanni, Susan B. in The Mother of Us All, Suor Angelica in Suor Angelica and Turandot in Turandot. She has performed with numerous opera companies, including the San Diego Opera, Long Beach Opera and the Nevada Opera Company. Ms. Agler has won several awards in different competitions, including the Metropolitan Opera Auditions, the San Francisco Opera Auditions, the NATS and Fuchs Auditions. She has studied with several teachers and coaches, including Ted Puffer, Vera Scammon, Brian Balkwill, Gillian Cookson, Ernest St. John Metz, Michael Carson, Greg Buchalter and George Trovillo; she continues to study with Kathleen Darragh.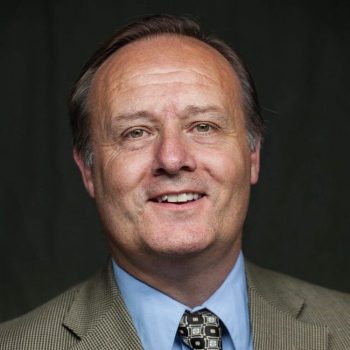 Darrell Babidge
Vocal Instructor
Darrell Babidge is chair of the voice faculty at The Juilliard School. Darrell was born in Bournemouth, England. He graduated from the Royal Northern College of Music in the U.K in vocal performance and received his Master's degree from Brigham Young University and his Professional degree in vocal performance from the Manhattan School of Music, funded by Birgitt Nilsson. While still a student, he performed the title role of Britten's 'Owen Wingrave' with the Glyndebourne Festival Opera and London Philharmonic Orchestra. Darrell has performed in Europe, America and Asia, and in venues that include the Metropolitan Opera and Carnegie Hall.
Darrell joined the Juilliard Vocal Arts department in the fall of 2019. He also began teaching the Metropolitan Opera Lindemann Young Artists and the Fellow Scholars of Lin-Manual Miranda ('Hamilton') in 2020. He was on the voice faculty at Brigham Young University from 2006-2019, and taught the Utah Opera Resident Artists and the Arizona Opera Studio Artists as their resident teacher. During the summer he is a vocal coach with Dolora Zajick at the Institute for Young Dramatic Voices, and will be teaching at Santa Fe Opera this year.
His students have recently sung at the Royal Opera House, Gran Teatre del Liceu, Metropolitan Opera, Houston Grand Opera, Semperoper Dresden, Bayerische Staatsoper, Théâtre du Châtelet, Theater St. Gallen, Deutsch Oper Berlin, Teatro Real, Opera di Genova, Vienna State Opera, Seattle Opera and San Francisco Opera. Before joining The Juilliard School faculty, students were accepted into young artist and summer programs, including the Metropolitan Opera Lindemann Young Artist Program, Houston Grand Opera Young Artists' Vocal Academy, San Francisco Opera Adler Fellowship Program, Merola Opera Program, Glimmerglass Festival, Tanglewood, Wolf Trap Opera, Santa Fe Opera, Central City Opera, Aspen Music Festival, Academy of the West, Ravinia Festival, Chautauqua Opera, and Opera Theatre of St. Louis. His students have also been on 'The Voice' and 'America's Got Talent'.
His students have become winners of the following competitions: Metropolitan Opera National Council, George London, Operalia, Eleanor McCollum (Houston Grand Opera), Licia-Albanese Puccini, and Naumburg. Students have also recorded for Decca, Deutsche Grammaphon and Sony, with a nomination for a Grammy award. Soprano, Rachel Willis-Sørensen was a guest artist on Jonas Kaufmann's album 'Wien' in 2019 and will record her first solo album for Sony this year.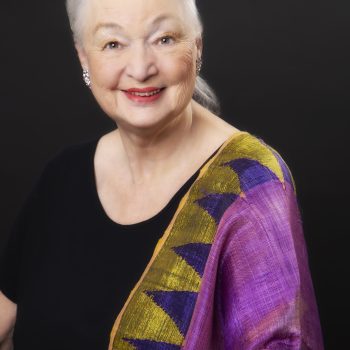 Luana DeVol
Vocal Instructor, Executive Director American Wagner Project
Luana DeVol is one of the world's most successful dramatic sopranos, having sung major roles in the world's major houses, including La Scala, Milan, Teatro de Liceu, Barcelona, the Wagner Festspiel Bayreuth, Vienna Staatsoper, Bayerische Staatsoper, Munich, Metropolitan Opera, and New York among many others.  She was twice named Opernwelt's "Singer of the Year."  Since retiring from the stage, she gives Master Classes, maintains a private voice studio, and serves on the Panel of Experts for the New York-based "Career Bridges" for aspiring singers.  She has been appointed to lead the American Wagner Project, a program which is part of the Institute for Young Dramatic Voices founded by mezzo Dolora Zajick, and works with the Richard Wagner Society of Washington D.C. in presenting Master Classes and concerts.  She is an adjudicator/judge of voice competitions both in the US and abroad, most recently as Chairwoman of the Klaudia Taev International Voice Competition in Estonia.  As General Director of Opera Las Vegas she produced IL Barbiere di Seviglia, Madama Butterfly, Carmen, and Rigoletto.

Badienne Magaziner
Vocal Instructor
Badiene Magaziner, a highly sought out international voice teacher, holds a Master of Music Degree in Voice from  THE JUILLIARD SCHOOL, where she taught Voice for Dancers from 2016-2021.
Although Badiene's career was in Opera and Broadway, she has become one of the foremost experts in teaching Pop, Rock, R&B, Jazz and Gospel, as well as Opera and Musical Theater and is recommended by New York's top agents, managers and casting directors for her ability to immediately identify a problem and provide a healthy solution that works.
Her students, both children and adults, have appeared in numerous Broadway shows including DEAR EVAN HANSEN, (Michael Lee Brown, Evan) HAMILTON, MRS. DOUBTFIRE, (Aanlise Scarpaci, Lydia) MEAN GIRLS, WEST SIDE STORY, (Kevin Csolak, Ahab) MOULIN ROUGE. FROZEN, LION KING, ANASTASIA, A BRONX TALE,  (Chazz Palminteri,) FUN HOME,  (Tony Nominee Sydney Lucas) ANNIE, (Lilla Crawford) CHARLIE AND THE CHOCOLATE FACTORY, (Ryan Sell) MATILDA, KINKY BOOTS, MISS SAIGON, SCHOOL OF ROCK, BILLY ELLIOT, AN AMERICAN IN PARIS, PIPPIN, LES MISERABLES, FIDDLER ON THE ROOF, NEWSIES.
Badiene's students have also been featured Off Broadway, on National Tours and have appeared on the THE VOICE, (Allegra Miles,  Tyke James)  X-FACTOR,  (Bea Miller) AMERICA'S GOT TALENT, (Winner, Bianca Ryan) & AMERICAN IDOL.
Badiene was awarded a full scholarship to THE JUILLIARD SCHOOL, where she studied voice with Beverly Peck Johnson and starred in LA BOHEME and DON PASQUALE at The Juilliard Opera Theater. Upon graduation, Badiene was invited to star in numerous operas and operettas throughout Europe. She appeared as Fiordiligi in COSI FAN TUTTE, Donna Elvira in DON GIOVANNI with Benjamin Luxon and Nicolai Gedda, Eurydice in ORPHEUS AND EURYDICE, and alternately as Mimi and Musetta in LA BOHEME. Together with Jose Carreras and Katia Ricciarelli, Badiene sang Musetta in a gala performance of LA BOHEME.
In a string of highly acclaimed Washington Opera performances at the Kennedy Center for the Performing Arts, Badiene starred as Magda Sorel in GianCarlo Menotti's THE CONSUL, having been chosen for the role by the composer.
Following the passing of her son, Badiene produced the ERIK'S WISH BENEFIT CONCERT in memory of Erik, to benefit children with cancer. She developed and conducted the Erik's Wish Choir, a performance choir that performed with her in the show at many charity events. Badiene began producing concerts at the prestigious FEINSTEIN'S/54 BELOW to benefit various charities, including the MAKE – A -WISH Foundation.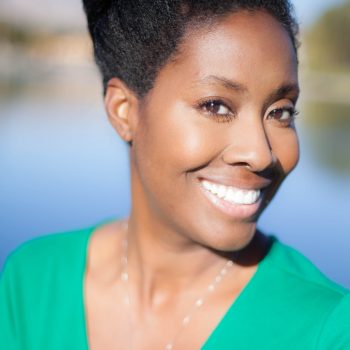 Monica McCullough
Vocal Instructor, Director of the Opera Discovery Program and of the Intermediate Program
Monica is on the voice faculty at the University of Nevada, Las Vegas, and holds the position of Visiting Lecturer of Music.  In 2018, she received an outstanding teaching award from both the Music Teachers National Association and the University of Nevada, Las Vegas for her excellence in teaching voice.  Monica is the Director of the Opera Discovery Program at the Institute for Young Dramatic Voices and also the Nevada District Governor for the Cal-Western Region of the National Association of Teachers of Singing.  Her students have won national and regional competitions and she also is sought after as a clinician and adjudicator. In addition to her role as a teacher, she has performed on the operatic stage and has appeared often as a concert and chamber soloist.
Monica received her Bachelor of Music and Master of Music degrees from the University of Southern California and has completed her doctoral coursework at the Peabody Conservatory of The Johns Hopkins University

Jacob Will
Vocal Instructor
An experienced concert artist, bass-baritone Jacob Will has appeared with the New York Philharmonic, the Berlin Radio Symphony Orchestra, the Czech Philharmonic Orchestra, the San Francisco Symphony, the Vienna Symphonic Orchestra and at the International Bach Festival of Schaffhausen, Switzerland. Equally at home on stage, Mr. Will worked for many years with the Zürich Opera appearing in roles such as Raimondo in Lucia di Lammermoor, Mustafa in L'Italiana in Algeri, and Colline in La Boheme. Other companies with which Mr. Will has appeared include the New York City Opera as Figaro in Le Nozze di Figaro, Vancouver Opera as Oroveso in Norma, the Bavarian State Opera as Samuel in Un Ballo in Maschera and the San Francisco Opera as Masetto in Don Giovanni. Mr. Will is a member of the voice faculty at the University of South Carolina.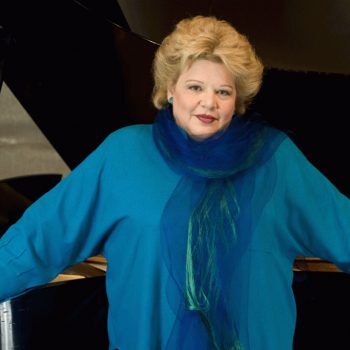 Dolora Zajick
Vocal Instructor, General Director of IYDV
Dolora Zajick is that rare voice type, a true dramatic Verdi mezzo; she has sung the three big Verdi roles, Azucena, Amneris and Eboli (in Il Trovatore, Aida and Don Carlo respectively) all over the world with such companies as the Metropolitan, Chicago's Lyric, the San Francisco Opera, Houston Grand Opera, Italy's La Scala, the Vienna State Opera, London's Covent Garden, Berlin's Staatsoper, etc. She has appeared in opera and in concert with some of the world's foremost conductors. Marilyn Horne, the reigning mezzo-soprano of the previous generation, called Zajick "A force of nature – and it's not just her amazing voice; it's what she can do with her voice because of her superb technique and dedication." The great operatic soprano Birgit Nilsson said that Zajick is "the only one (mezzo-soprano) existing today without any competition in the world." Ms. Zajick graduated from the University of Nevada with bachelor's and master's degrees in music before going to New York for further musical studies at the Manhattan School of Music. After winning the Bronze Medal at the 7th International Tchaikovsky Competition in Moscow and being accepted into the San Francisco Opera's Merola program, she made her operatic debut with the San Francisco Opera as Azucena in Il Trovatore, which launched her into international stardom.

John Edward Niles
Wagner Studies & Coach
The son of American composer John Jacob Niles and freelance journalist Rena L. Niles, John Edward Niles received a Bachelor of Fine Arts from Carnegie Mellon University (1967) and a Master of Music from the University of Cincinnati (1969). He was awarded grants from the American Symphony Orchestra League and the Martha Baird Rockefeller Foundation. An NDEA Fellowship and a Fulbright Scholarship took him to Hamburg, Germany to study advanced conducting. He has also studied with such notable conductors as Richard Lert, Haig Yaghijian, Hans Swarvosky, Erich Kunzel and John Nelson. Mr. Niles was the Music Director/Conductor of Opera Theatre of N. VA/Aurora Opera from 1981 to 2012. Engagements have taken him to the Ithaca (N.Y.) Opera Association, Salt City Playhouse (Syracuse, N.Y.), Bel Canto Opera (New York City), Virginia Opera (Norfolk), Cavalier Productions and COLVA Productions (Arlington, VA), JMJ Productions (Washington, D.C.), and European-American Productions (Hanover, Germany) and at the Auschwitz 50th Anniversary Memorial in Kracow, Poland. He was the Musical Director of Euro-Fest in Prague in July 2002. Currently, John Edward Niles is the Program Director Evelyn Lear & Thomas Stewart Emerging Singers Program, Wagner Society of Washington, DC and an Adjudicator for the Liederkranz Competition, Wagner Division since 2004.